Dear Parent, As per UP Govt. guidelines 559/15--2022-1(20/2020), the Private school are now permitted to escalate the fees for the session 2022-23. We received this letter on 8th April, 2022.
The new fee structure for the session 2022-23 is effective from 1st april, 2022. Outstanding fee amount of the Apr-Jun quarter can be deposited by 30th April 2022.
Holiday Homework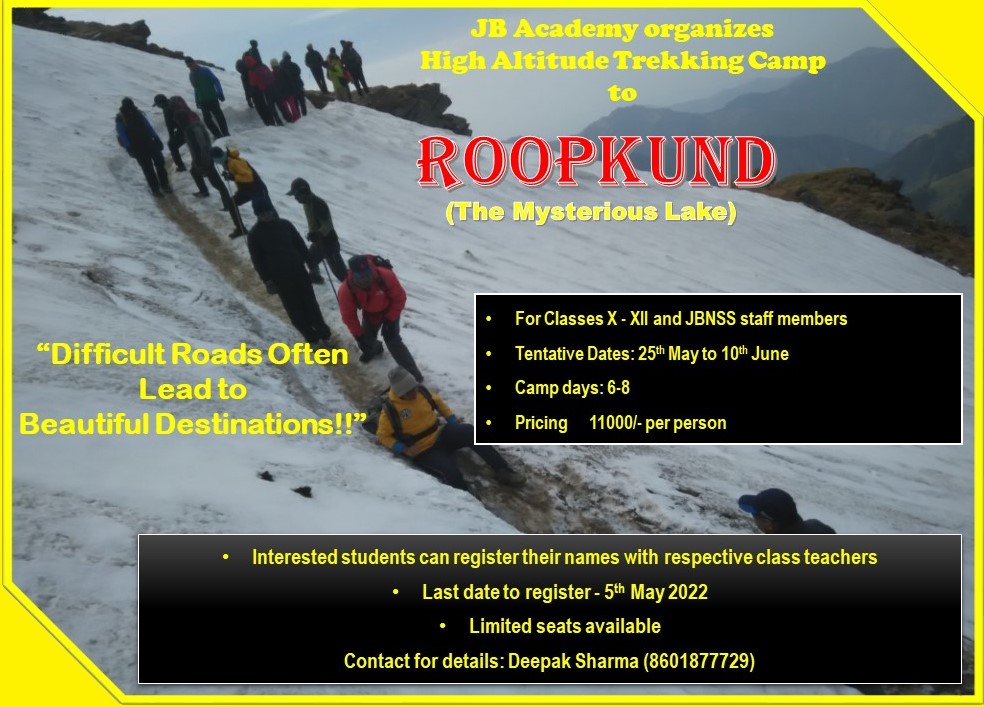 | | |
| --- | --- |
| Parents are requested to download JBNS Society mobile app from play store. All communication will be done through app. | |
| Admission Test Syllabus for Session 2022-23 | |
JBA came into being in 1990 as an upgradation of Jingle Bell School, founded in 1978 by Ms Manjula Jhunjhunwala. This progressive, prestigious and reputed co-educational, English medium school is affiliated to the Central Board of Secondary Education. The dream was to provide modern and progressive education to cater to the educational need of people of Faizabad and nearby areas. The School has grown from a humble beginning into a reputed, comprehensive, intellectual, cultural and educational institution. Today it carries on its mission of providing broad based, relevant, moral, social, cultural and physical education in a sprawling six acre campus, to culminate in the attainment of the holistic natural growth of the individual thus contributing to the noble cause of nation building.